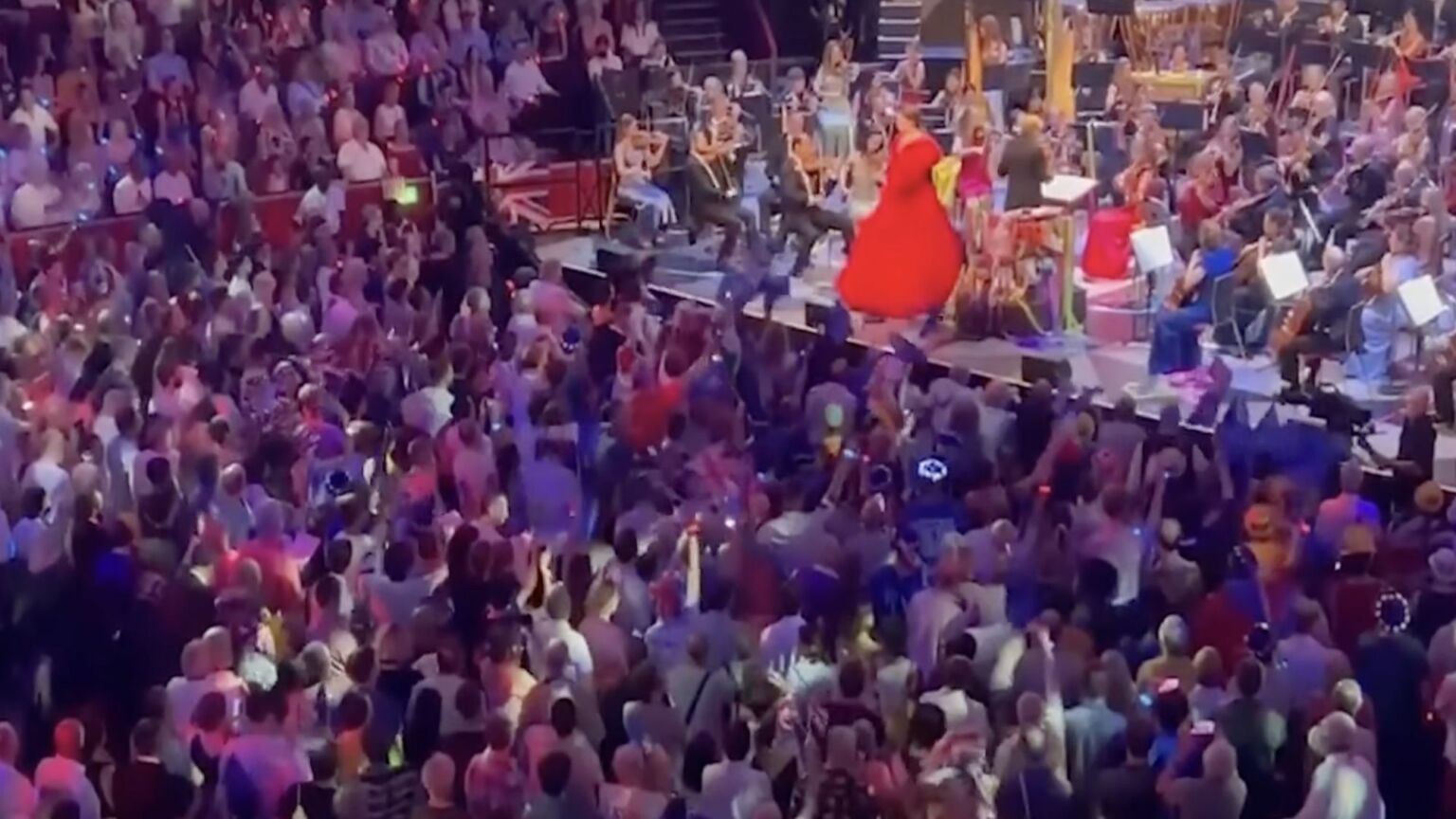 One of many many amusing issues in regards to the Remoaners, these well-to-do liberals who've by no means reconciled themselves to Brexit, is that they're all the pieces they accuse us Leavers of being.
They name us blind to Brussels and its workings. However ask a fulminating #FBPE kind to elucidate what Coreper is they usually'll have a look at you such as you're talking Dutch. They name us bigoted and inward-looking, however these Little Europeans' 'internationalism' solely appears to increase to the predominantly caucasian confines of the continent.
However simply essentially the most obvious hypocrisy of theirs is round senseless jingoism. They accuse us of being 'flag-shaggers', given to outbursts of imperial nostalgia – a resurgent eager for the British Empire that, going by the polls, exists solely in Guardianistas' imaginations. And but for the reason that Brexit vote Remainers have turn out to be essentially the most prolific flag-shaggers round. They may take any alternative to wave an EU flag, don some EU-flag-coloured face paint, and specific their nostalgia for the times, pre-2016, once we Brits had been fortunately ensconced in what you would possibly name the Brussels Empire, which imposes its imperious writ on restive European nations and peoples; which is run by leaders who're unelected, unaccountable and overtly declare that 'there might be no democratic alternative towards the European treaties'.
Simply take Final Evening of the Proms. What was as soon as a carnival of naff-but-harmless British patriotism and eccentricity, at which the viewers would wave Union flags and belt out 'Rule, Britannia!', has been overrun by EU imperial nostalgia. For years now, anti-Brexit teams have been distributing EU flags outdoors (clocking that posh individuals who frequent the Royal Albert Corridor are amongst Stay's key social bases), thus turning the Proms' finale right into a sea of EU blue and yellow, somewhat than the standard crimson, white and blue.
This yr was no totally different. In response to the Guardian's gushing account, Union flags had been 'simply outnumbered by the EU ones' on Saturday night time, typifying a 'totally different, extra hopeful form of patriotism' that has supposedly blossomed at Final Evening of the Proms post-Brexit. In the meantime, the identical paper has mocked a number of distinguished Brexiteers who've dared to criticise the Remoaner spectacle the Proms has turn out to be.
I'm no Blimpish British nationalist. I've neither watched nor attended a Final Evening of the Proms. I definitely wouldn't go so far as former Tory MP Harvey Proctor, who has known as for a full BBC inquiry into all of the EU flag-waving. However there's something equal elements weird, lame and revealing in regards to the Remainer colonisation of this as soon as quintessentially British event. For one factor, it's an virtually excellent encapsulation of how this bourgeois pro-EU subculture is formed at the very least as a lot by elite Remainers' discomfort with Britain – its historical past, symbols and other people – as it's by their love for the faceless, distant Brussels paperwork.
Certainly, what's it that they love a lot in regards to the EU? The corruption? The lobbyists? All these candy, candy rules? Maybe these supposed internationalists simply love how EU protectionism batters African jobs and exports? Or how the EU's unfathomably merciless immigration insurance policies – which embrace paying North African dictators and militias to maintain migrants away from the Mediterranean by any brutal means vital – make the UK's intolerant Rwanda scheme appear to be every week in Butlin's by comparability?
In fact, elite Remainers know little and care even much less in regards to the workings of the European Union. None of them owned the flags or the face paint or had any concept who Man Verhofstadt was earlier than 2016. There have been no pro-EU marches earlier than the referendum. These folks simply detest the working-class Leavers who so rudely intruded on historical past, demanded extra clout in politics, and made it barely harder for them to journey to their second houses within the south of France. The Individuals's Vote demos, the limitless wittering on #FBPE Twitter, the Final Evening of the Proms nonsense… that is all only one large wail of disdain for Britain and the plebs elite Remainers are pressured to share it with. To the extent that these folks like the thought of the European Union itself, it's as a result of they see it – appropriately, because it occurs – as a technocratic verify on the democratic aspirations of the atypical, Brexit-backing Britons they detest a lot.
Stay's imperial nostalgists lengthy for a time when voters had been firmly of their field. That's what all their EU flag-shagging is admittedly about. Let's by no means allow them to win – and let's by no means cease making enjoyable of them.
Tom Slater is editor of spiked. Comply with him on Twitter: @Tom_Slater_
To investigate about republishing spiked's content material, a proper to answer or to request a correction, please contact the managing editor, Viv Regan.